After making the
Strappy Sun Dress
, I decided I really liked the way the bindings turned out and I'd like to do more tops and dresses like this. Here is a quick tutorial on how I attached and finished them using just my serger (and even this is optional) and my zigzag sewing machine.
This is a tiny little sample shirt front so please don't let the scale confuse you. It's just to illustrate 1) the width of the binding should be 1 1/2 inches and 2) the binding should be cut long enough that piecing it is not necessary.
right sides together!
Remember to stretch the binding just a little when going around the curves.
Don't trim any seam allowance!
With the 1 1/2 inch binding the seam allowance should be no larger than 3/8 inch.
Then press the seam towards the binding.
Next, press the unstitched edge of the binding toward the seam leaving about 1/8 inch between it and the seam allowance (which has been pressed away from the shirt front).
Then fold the binding over the seam allowance, completely covering it, and press.
With a small zigzag (I used 3.0 width and 2.0 length) stitch close to the seam
on the right side
making sure the loose edge of the binding stays in place on the underside. I do it this way because it makes a cleaner fold on the right side of the binding -- the edge is straight and smooth because it's already been stitched.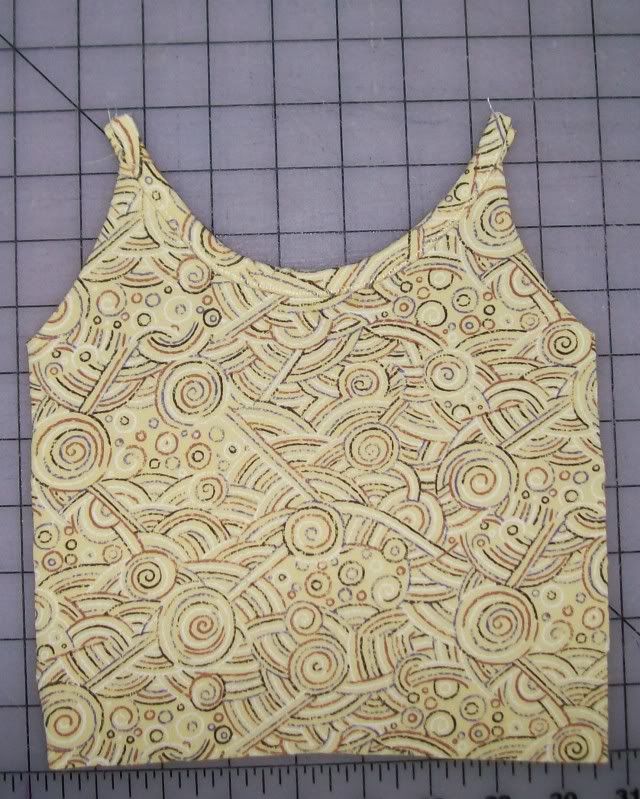 If you click the pic to enlarge you can see it better
The result is a beautifully stitched binding.