I was waiting to post this until I had pictures, but it's just not happenin'
Day 9 -- A total fail :o( I didn't wear anything Me Made on Day 9. Not even underwear.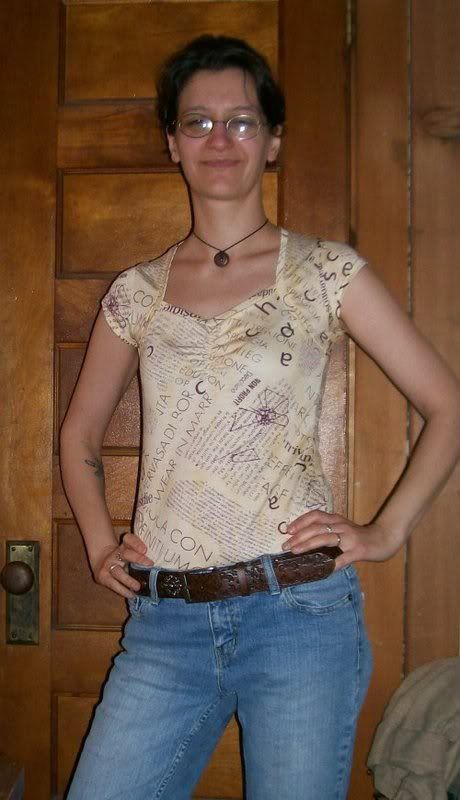 Day 10 -- Jalie scoopneck top in a pale yellow rayon, printed with purple Italian newsprint. A KBC rayon (I think) made in Germany. Nice stuff. Over this I wore a button down shirt I made a couple of years ago for my Oldest Son out of black stretch poplin. When he outgrew it, I decided that it looked great on me :o) It's belted with an ordinary cheap black leather belt I'm pretty sure I picked up at Kmart.
This is the fabric, though it's not the shirt.
Day 11 -- Long sleeved knit maxi dress. Black background with flowers. Often people ask me if I bought this dress in Japan, so something about it must remind people of the Orient. Paired with black leather gladiator sandals from Born.
Same here. This is the fabric I made the dress from.
Day 12 -- Boring black tank top and jeans with a neat knitted vest. That's three out of four black tank tops down and still nearly three weeks to go. The vest is boughten, but I sure do wish I made it. 'Cuz it's cool.